Armed Dementia
"There's a lady with [a] gun. She's coming out of her house right now. Two people shot outside! Two people shot outside!"




"She's going inside, she's going inside the house now. Hopefully she's not getting more bullets, because it looks like she's going in for more bullets. She's coming back again -- apparently she has bullets now."




"Oh, she shot her again. She shot her again."




Neighbour's call to 911, Houston, Texas





"Two of the calls are from Taylor and Madison and are difficult to listen to."




"Sheriff [Troy] Nehls is meeting with Mr. Sheats to ensure he is aware we had no choice."




"We will not be posting the calls on our social media".




Fort Bend County Sheriff Office website





"Happy Daughter's Day to my two amazing, sweet, kind, beautiful, intelligent girls. I love and treasure you both more than you could ever possibly know."




"Today I am thankful for my two perfect gifts! They are very best friends -- they make me so very proud to be their mother."




Christy Sheats, 42, Houston
Christy Sheats, a 42-year-old Texas mother, fatally shot her two daughters before she was gunned down by a responding police officer on Friday outside of the family's home in Katy, the Fort Bend County Sheriff's Office says.
Photo: Facebook
"Please! Forgive me! Please, don't shoot!"


"Please, I'm sorry. Please
" Don't point that gun at her!"


911 call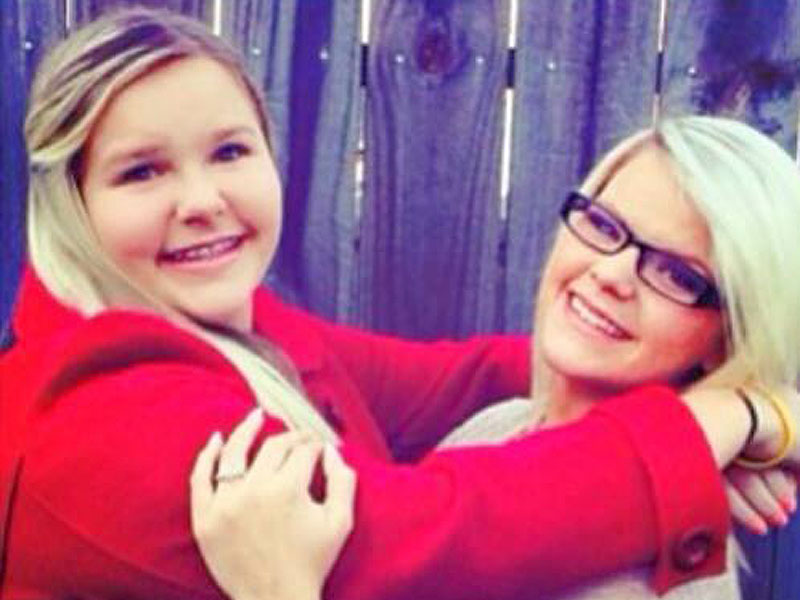 Madison, 17 and her sister Taylor Sheats, 22, were indeed the best friends that made their mother Christy Sheats so proud. Both young women worked in child care. Taylor was a student at Lone Star College, a talented artist. While her younger sister Madison would have been a senior at Seven Lakes High School this coming fall. Both young women were exceedingly beautiful, the typical picture of blond, blue-eyed, slender privilege emerging into adulthood from an intact family, with a comfortable future awaiting them.
That future will never arrive. Both sisters, whose physical resemblance to their equally beautiful mother, have predeceased their mother and their father. And the mother who loved her two beautiful daughters to proud distraction was the direct cause of their death. Their mother Christy, was a devoted gun owner, and knew how to find a target. The target on that day last week was her daughters.
This is a woman whose use of social media outlined her Second Amendment support amidst fears government was set to restrict her gun-owning rights.
Every time there is yet another iteration of mass killing by a shooter, be it an angry man feeling excluded from his own society, a schoolboy enraged at his lot in life as a social reject, a deranged malcontent, or an Islamist declaring
!Allahu Akbar!
the debate in America is renewed with passion, non-gun-lovers against gun aficionados, each declaring emotional concern for the healing of a society wedded to vigilante preparation should government become too officiously intolerable. That conversation spills across the border as a topic elsewhere in the world as well.
There had been a family consultation in the suburban Houston home of the Sheats family. Mother Sheats had been extremely upset over some perceived concerns, so her husband Jason and their daughters Madison and Taylor were all present to hear her out. At some juncture Christy Sheats drew her weapon and began using it on her daughters. As the three other family members attempted to escape her immediate proximity they ran outside.
Their mother followed, shooting one daughter in the street, though both young women had already been wounded, while still in the house. One of the daughters found destination death as she lay in the street while the second, taken to hospital, died there. After desperate 911 calls and police arrival, the mother had refused orders to surrender her weapon, and was shot dead herself.
"He felt Christy wanted him to suffer," said Sheriff Troy Nehls. "Christy knew how much he loved Taylor and Madison and how much they loved him."




The shooting reportedly happened on Jason Sheats' birthday.




Jason Sheats told police that he and his wife had been struggling with marital problems and had discussed divorce. The day of the shooting, he said his wife also got into a dispute with her eldest daughter, Taylor, reports KHOU. He said his wife wanted to ground Taylor and prevent her from seeing her fiance, whom she planned to marry Monday.




Jason Sheats told police he disagreed with his wife. He said she called a family meeting and the four had gathered in the living room. Jason Sheats told police he thought his wife would tell their daughters that the couple had decided to divorce. Instead, he said, she pulled out a gun from the couch cushions and opened fire, KHOU reports.




CBS News
One of the countries where the issue of firearms availability and gun control is discussed is Canada, just across the border to the United States. Where a recent letter-writer to the editor explaining her position on the issue wrote from her home in British Columbia:
"I was befuddled when I read John E. Eisan's letter stating the thesis we 'share a common culture and ideology with the United States is so wrong ... Canadians do not want to own automatic rifles or ... Any kind of weapons'."




"He is wrong. I want to own both and I am a 60-year-old highly educated grandmother. This country is so vast, that should any attack on my person occur, again, I know the RCMP will get around to collecting my dead body and related evidence. They can't ensure my safety."




"Further, if or when North America is attacked again, people who are armed can defend themselves. (I was laughed at before 9/11 when I insisted on the value of a strong defence." Eisan obviously does not appreciate the right to bear arms in America. However, should an invasion occur, or a government resort to tyranny, the American people can form militias and fight back. Canadians are sitting ducks."




Linda Keays, Nanaimo, B.C.
Labels: Arms, Crimes, Defence, Human Relations, Security, United States