Reaching For The Sky
"It's [a] blast, man! [To air traffic controller] I played video games before so, you know, I know what I'm doing a little bit."




"Man, I'm sorry about this. I hope this doesn't ruin your day. I'm glad you're not, you know, screwing up everyone else's day [by re-directing air traffic to steer planes away from the flight of the plane absconded with] on account of me."




"I got a lot of people that care about me and it's going to disappoint them to hear that I did this. I would like to apologize to each and every one of them. Just a broken guy, got a few screws loose, I guess. Never really knew it until now."




"[I'm a ground service agent] That means I lift a lot of bags. Like, a lot of bags. So many bags."




"[But] it [his job] allows me to do some pretty cool things, too. I get to visit those [geographic places like Alaska, France, Ireland, Mexico] I love the most."




Richard B. Russell, Horizon Air ground service agent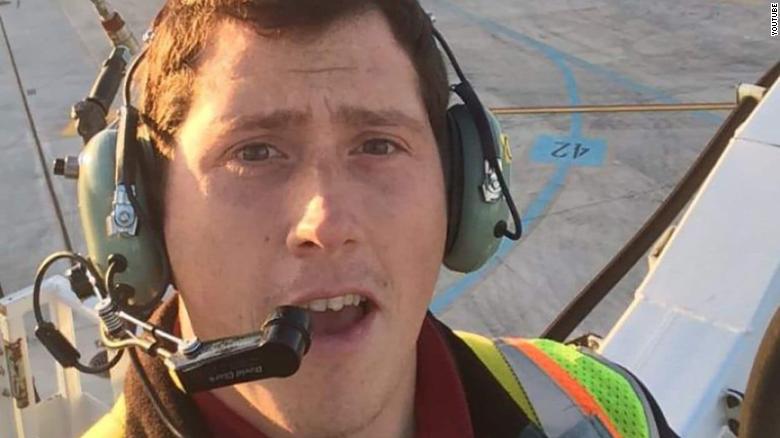 Richard B. Russell, 29, Horizon Air Industries ground service agent :
still from video
"They don't necessarily use a key, so there's switches that they use to start the aircraft."




"So if the person has basic understanding -- from what I understand he was support personnel, ground personnel -- they probably do have at least a basic understanding on how to start the aircraft."




Debra Eckrote, chief, north-west regional office, National Transportation Safety Board





"Commercial aircraft are complex machines."




"I don't know how he [Richard Russell] achieved the experience he did."




Gary Beck, chief executive, Horizon Air Industries





"I want to share how incredibly sad all of us at Alaska [Airlines] are about this incident."




"Our heart is heavy for the family and friends of the person involved."




Brad Tilden, chief executive, Alaska Air Group/Horizon Air





"We are going to be thorough, which means taking the time needed to scour the area, delve into other background of the individual believed responsible, and review every aspect of this incident with all appropriate public and private partners."




Seattle FBI field office statement
Planes sit on the tarmac at Sea-Tac International Airport on Friday as service was halted after an Alaska Airlines plane was stolen.
(Bettina Hansen / Associated Press)
How well do we know ourselves? Here is a man who on impulse or inner compulsion acted on a wish he may have long harboured to fly a commercial plane. He had no formal training. He used video instructions and simulations to acquaint himself with some basic flying methodology. A huge leap to take from thinking about something of that nature to actively setting out to make it reality. It ended, in the words of Pierce County Sheriff Paul Pastor of the Seattle region as a
"joy ride gone terribly wrong".
Richard Russell had the requisite security clearance for his job. He had worked for the airlines for three and a half years, and was paid an hourly wage pittance for his labour. He knew he was underpaid and resented that, but he liked his job and enjoyed the perquisites that came with it; travel opportunities that he valued despite being paid under the minimum wage limit of $15 an hour. He worked
"on the secure side"
of the airport, and he was on shift duty Friday.
"Just a broken guy, got a few screws loose, I guess. Never really knew it until now"
, he remarked casually to the air traffic controller he had been in conversation with and who was guiding him and other planes to avoid his flight path. Are most of us susceptible to sudden, inexplicable impulses to commit to doing things we know will end up badly? He was aware that what he had begun was illegal, a criminal act, a dangerous one and that he could be imprisoned for endangering himself and the public.
He was paid and trusted to handle luggage and cargo and to tow aircraft. But he decided to take a chance, perhaps confident he would survive flying a plane for the first time. He'd had no flying lessons, wasn't obviously capable of applying for a pilot license. But there he was, soaring above the Olympic Mountains after takeoff from Seattle-Tacoma International Airport. Passengers were stranded in the terminal, alternatively seated in planes parked on the tarmac, their flight delayed while the drama in the sky played out.
Richard Russell enjoyed an hour in the air, admiring the views below at sunset after his 7:30 p.m. takeoff. And he was, as he said, having a
"blast"
. Onlookers from the ground took videos and they watched as he took the plane into deep dives, broad loops and a heart-stopping upside-down roll. This was nothing like working on the ground, loading, fueling, cleaning airplanes. A work colleague who had known him for decades as school chums described him as a regular church goer
"so he doesn't really fit the bill of someone who would steal an airplane. Funniest person in the room. Nicest person in the room".
"I do remember him as a nice quiet young man"
, remarked Rick Christenson, an operational supervisor with Horizon, suggesting that the young married man might have learned to fly from
"flight simulator games"
. About 48 kilometres from the airport the plane descended and crashed on Ketron Island, killing the nice young man.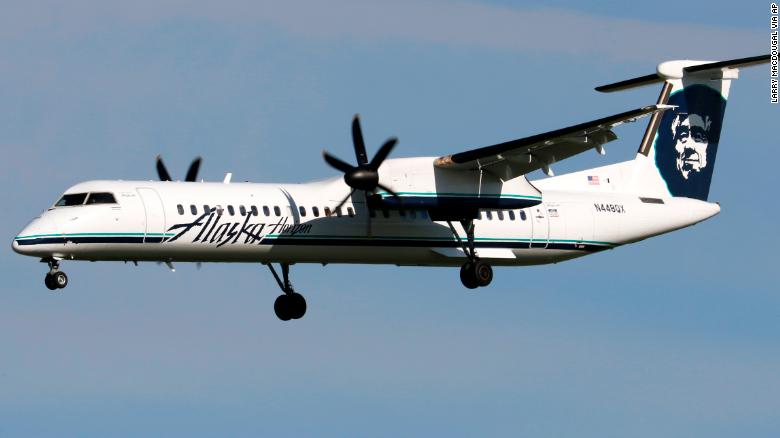 The plane was a Bombardier Q400, like this Horizon Air plane shown in May 2017. Horizon Air is a sister carrier to Alaska Airlines
Labels: Accident, Human Condition, Plane Theft, United States