A Tragic Monstrosity
"While I'm professionally and personally against the capital punishment, this is indeed one of the rarest of the rare cases where the perpetrators deserve the death sentence."




"The sisters' modus operandi was using small children, often toddlers, as diversions to distract the public while one of them was engaged in stealing purses. When in danger of being caught, the other used to throw or bang the child to the ground or any hard surface."




"The object was to elicit sympathy by manipulating the public's emotions."




"In one of their particularly gruesome murders, they hung a two-year-old upside down, bashed his head against the wall and chopped him to pieces. They then went for a movie at a local theatre in Kolhapur, eating bhel puri [a savoury snack].




"All the while, the bag with the chopped remains remained under their feet."




Asim Sarode, human rights lawyer, activist, India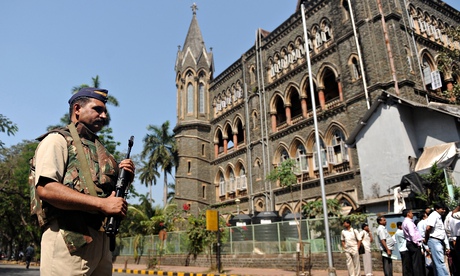 "Going into the details of the case, we find no mitigating circumstances against them apart from the fact they are women. Further, the nature of their crime and the systematic way in which each child was kidnapped and killed amply demonstrates the depravity of the mind of the appellants"




"They indulged in criminal activities for a very long period and continued till they were caught by the police. They very cleverly executed plans of kidnapping the children, and the moment they were no longer useful, killed them and threw the dead body at some deserted place."




Indian appeal court
Handout
Seema Mohan Gavit and Renuka Kiran Shinde, two sisters from Maharashtra may become the first to be executed in India. Both the sisters kidnapped children and pushed them into begging and killed them when they became troublesome.
The two sisters, Seema Gavit, and Renuka Shinde, are from Maharashtra state in India. Their crime-and-abduction-and-killing spree went on for five years -- beginning in 1991-- when they were thought to have kidnapped a total of thirteen children. Even the two women's mother was involved in the gruesome tale of depravity. And perhaps that she was involved gives a clue to the disposition of her daughters, where the lives they took seemed unimportant, the children disposable, used in their schemes of petty street crime.
The women's last victim was a choice that brought them finally to the attention of police when the mother of the abducted child suspected that her child had been taken by her husband's former wife. The former wife, mother of the two young women, held a virulent grudge against her former husband who had abandoned her and their two girls, the sisters Seema and Renuka. He remarried and then had other children with his new wife. His bitter wife planned her revenge and was aided by her daughters.
Shinde and Gavit helped their mother kidnap their father's nine-year-old daughter Kranti. The girl was then killed by their mother, the child's body left in a field. The little girl's mother suspected what had happened and spoke to police, informing them of her suspicions regarding her husband's ex-wife. They were all charged, arrested and placed on trial where in sentencing the sisters Judge G.L. Yedke spoke of the
"most heinous"
murders, observing that the women appeared to have enjoyed killing the children.
As far as the authorities were concerned, the sisters would remain a menace to society, unlikely to be reformed. They were charged with thirteen kidnappings and ten murders. Found guilty of five killings, they denied the charges against them. But they were convicted in 2001, and sentenced to death. Speaking on their behalf, their lawyer claimed they were wrongly convicted on the evidence of Shinde's husband. He had initially confessed to being involved, later changing his story and was permitted to give evidence against them in return for immunity.
Gavit was only 15 when she killed the first child; her older sister 17. Their mother Anjana, had introduced them to a life of crime. They were taught by their mother how to pick pockets in crowded marketplaces. During religious festivals in small towns throughout Maharashtra, western India, they would appear to take advantage of the festive distractions to take peoples' attention, and in those crowded atmospheres they plied their trade.
Their first victim had been a one-year-old boy they took from a beggar woman. If, during their commissions of theft, the children were caught, one of them would slam the child who with them to the ground. After a number of these encounters, the child would be so battered, it would not stop crying. Anjana killed the boy by bashing his head against an iron rod. She herself died in prison before she could be tried, at age 50.
They had taught some of the older children they'd kidnapped to pick pockets. When they felt the children had become too much of a problem, they murdered the children who were at their mercy. The trouble was there was no mercy, no compassion in their sensibilities for the vulnerable children whose lives they took. Now, both women are to become the first in India to face execution, after the country's president rejected their final appeal for mercy.
Labels: Atrocities, Crime, India, Justice, Poverty