Do No HARM
If we could depend upon people to use their common sense to self-regulate and self-discipline then society would have no worries and concerns over sociopathic tendencies that arise from time to time within society. Usually from sources considered to be less than amenable to discipline and order through an unspoken social covenant, but occasionally arising from sources the sensible among us might feel because of their education and professional qualifications should know better.
And precisely because we cannot rely on people to behave well in all circumstances, and because there are among us all those who believe it is perfectly consonant with the greater social good to behave however they will, whether it is by physically attacking other people, committing acts of social transgression like robbery and break-and-enters, or even putting the public at potential risk because they value their 'freedom' to do as they will, we need regulating agencies.
At one level the regulating agencies arise out of municipal offices. And they can include educational, legal and medical services which operate under professional guidelines and they can certainly include peace and security services through local policing agencies. So that, when people become unreasonably besotted with the conviction that their personal liberties have prior agency over the public's right to security, authority must step in to mediate. Some issues affect the public in a wider circle, and require the next levels of government authority to step up.
"I don't plan on sticking to the guidelines. I remain appalled by these home quarantine policies that have been forced upon me even though I am in perfectly good health."




"I am completely healthy and symptom-free. I am frustrated by (the) intention ... to file legal action against me.

"And if this does occur, then I will challenge those legal actions."

Kaci Hickox, Maine Nurse, volunteer with Doctors Without Borders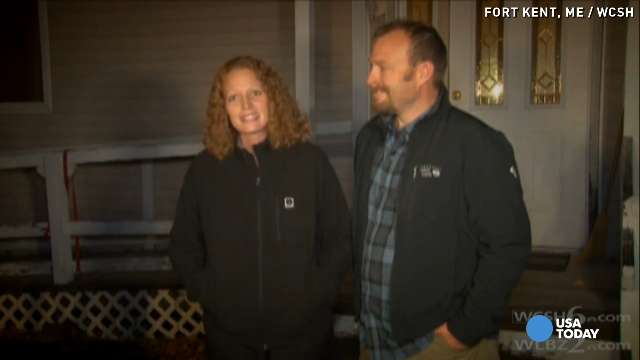 Nurse Kaci Hickox came out of her home Wednesday night to speak to reporters, saying she'll fight any legal action taken by the state of Maine to force her into a home quarantine. Hickox says she doesn't have any symptoms of the deadly Ebola virus.
Her current state of 'perfect good health' does not take into account the generally accepted three-week incubation period for Ebola virus. Ms. Hickox generously volunteered with Doctors Without Borders to lend her medical assistance in a hands-on manner in West Africa. On her return from Sierra Leone she was placed in quarantine in New Jersey which exercises a common-sense preventative mandatory quarantine for people arriving from Liberia, Guinea or Sierra Leone.
The preliminary evaluation that indicated she had no symptoms and was Ebola-free was just that; preliminary. She poses a potential threat, however slight, to the community for contamination in passing on Ebola virus. As a health practitioner one might suppose it isn't too much to ask of her to volunteer 21 days to isolating herself from contact with others who might be exposed to the virus, should she be carrying it.
Instead, she remains defiant. Maine's health commissioner, Mary Mayhew advised that the state is proceeding to file a court order requiring Ms. Hickox to abide by the 21-day quarantine, citing
"concerns about the lack of reliability and the lack of trustworthiness in the information that has been received. You need to be able to have trust and credibility in that information. That makes her a higher risk."
Health Commissioner Mayhew vowed
"we will not stand by and exacerbate the situation in Maine."
On another front, a six-year-old girl may have contracted HIV as a result of a routine vaccination, in Fort St. James, British Columbia. As the nurse administering the booster shot directed the hypodermic needle, the child flinched and the needle pierced the nurse as well. Extracting the needle, it was obvious their blood had merged.
File photo: A six-year-old girl is in danger of having contacted HIV after a routine vaccination went awry in Fort St. James earlier this month.
Photograph by:
THE CANADIAN PRESS , Chuck Stoody
"Right off the bat, when this was brought forward to us, we expressed deep regret and apologized to the family. We investigated internally, but we cannot express an opinion based on a specific incident."




"We do not discriminate against any health-status issue. What we do expect from staff is they operate within the guidelines of their governing body. Absolutely, this is very rare. As an organization, safety is very important to us."




Dr. Sandra Allison, chief medical health officer, Northern Health
Following the guidelines of the nursing governing body would have seen the nurse in this unfortunate case routinely having her bloodwork done on a regular basis to test for the possibility of any communicable blood infections. The nurse was found to have been HIV-positive. And while it is not known if the nurse was aware of her health status, or whether it was discovered in a follow-up investigation relating to the incident with the child, there was an egregious lack of the cautionary principle at play here.
The College of Registered Nurses of British Columbia registrar, Cynthia Johansen, also its CEO, spoke on the standards and guidelines that all nurses are in theory subject to:
"Nurses are responsible to have themselves tested -- and seek counsel and advice over how (testing positive) would affect their practise."
Since they cater professionally to the health care needs of a vulnerable demographic within any population there is an obvious social, ethical obligation for such health-care providers to ensure that they themselves are in no position to pose a medical threat to those whom they serve. A population that places their trust in the hands of the profession.
Labels: Disease, Health, Social-Cultural Deviations