When Families Dissolve Into Fractured Units of Hatred
"Bryan, I accuse you by this letter of the premeditated attempted murder of a little girl I carry inside me."




"My memories continue to emerge here in Cassis [France]. The peace of the place lends itself to this process of drawing the painful events in my life out of the forgotten past and into the light."




"I had the impression that I was resurfacing from the depths of the sea, that I was returning to the realm of the living. I don't know how many times [the process?) nearly drowned me."




Agnes Whitfield, 65, Canadian academic, professor of English
Ontario Court of Appeal
A letter written by Agnes Whitfield to her brother Bryan around the time the abuse would have taken place.
"As she stated very poignantly during the course of the examination -in-chief: 'On a good day, it was only fellatio; on a bad day he would sodomize me'."




"They are not false memories."




Judge John McIsaac, Ontario Superior Court, 2014 ruling





"You just don't see it [recalled memories of this nature] as much anymore. You don't see prosecutions brought solely on the basis of supposedly recovered memories."




"This case was unusual because it was a private lawsuit; you didn't need the police or Crown to sign off on it."




Matthew Gourlay, lawyer for Bryan Whitfield
Agnes Whitfield was the youngest of four siblings who lived happily with their parents on a dairy farm close to Peterborough, Ontario. All of the Whitfield children succeeded to professions that made their parents proud. Sister Joan was a pediatrician, Margaret a psychiatrist, Brother Bryan a college math teacher, while Agnes pursued a love of French literature, and she studied in Paris and Laval, receiving eventually a Governor General's award and a teaching career at Queens University followed by York University.
The family fell out when, in disposing of the parents' estate, there was disagreement over what to do with the family cottage. Agnes, feeling rather disgruntled, summoned up childhood memories of dreadful occurrences of herself suffering sexual abuse at the hands of her beloved older brother, Bryan. She had no need to consult a professional psychiatrist, because she managed on her own and with the support of her partner Daniel Gagnon, a Montreal artist and writer, to recall those memories. Amazingly, Daniel Gagnon also underwent a transfixing recall of similar abuse he had suffered.
So Agnes wrote her puzzled brother Bryan that accusatory letter. Soon afterward he received another missive, this time from one of his sister Agnes's estranged three daughters telling him:
"Mom is not well and unfortunately this is not the first of this kind of accusation that she had made"
. Agnes, on the other hand, having written her brother, accusing him of having tormented and sexually abused her from age six to 20, reported the situation to police.
After her memories had been resurrected Agnes hired a Toronto psychologist as an expert witness as part of the lawsuit she launched against her brother. Sarah Maddocks mentioned to Agnes her peculiar lack of emotion in relation to the tense subject, to which Agnes responded that she experienced
"trouble getting into anger"
, and then suddenly, according to the psychologist she appeared to undergo a
"switch of consciousness"
.
Rocking on the sofa, eyes glazed, darting, unfocused, pouting, jaw spasming, choking on her breath. There was a verbal outburst of accusation against someone, and several minutes later, she appeared to return to normal. Dr. Maddocks diagnosed post-traumatic stress disorder, agoraphobia and a personality disorder. And that in her expert opinion her patient's mental anguish
"provides significant support"
for the truth of her claims. Yet Dr. Maddocks also pointed out that Agnes appeared a
"vague historian"
, scoring high on a deception scale.
When asked about the abuse she described, Agnes became distressed, vague, evasive and her very expressive language itself was altered. Dr. Maddocks also found that Agnes's relationship with her companion Daniel Gagnon, was
"abnormally codependent and isolating"
. Agnes, she felt, was deeply maladjusted. As for Judge McIsaac, Agnes's refusal to be examined by a defence psychiatrist did not entirely put him off her credibility. Justice McIsaac believed Agnes's claims, and he also believed her brother Bryan's denials.
Agnes had accused her brother of forcing her head into a toilet, threatening to make her drink from it. That he placed a gun barrel in her mouth, telling her that her parents felt her to have been a "mistake" they never wanted. Her brother, she said, locked her in the dairy farm's cold room, pushed her into a gravel pit, attempted with machinery to burn her, killed her baby rabbits, placed a rope around her neck, mocking as though to hang her. Once, when she was staying with Bryan and a friend of his at a cottage, they urinated on her, forced her to eat her feces, locked her overnight in an abandoned mine shaft.
There was, she said, a trip to British Columbia where she said her brother sold drugs and prostituted her to partiers on Long Beach near Tofino, and to a gang of construction workers in Vancouver, for good measure. Cross examination elicited her acknowledgement that she failed to recall being gang-raped around a fire, in accord with earlier testimony, but she had an
"impression"
of the occurrence. All of this Judge McIsaac believed. Yet Bryan in his defence submitted old letters from his sister saying how much she appreciates and misses his presence as her
"favourite brother"
.
In the end, Bryan was ordered to pay his sister close to $500,000. He appealed the verdict, hiring a well-known Toronto lawyer to defend him. That lawyer, skilled in courtroom interrogation techniques eviscerated Agnes's recollections, convincing the Ontario Court of Appeal to reverse the ruling, to grant a defamation claim against Agnes. The pendulum has swung in the opposite direction; Agnes must now pay costs and damages to Bryan of close to $180,000. She reacted by hiring lawyers to lodge an appeal with the Supreme Court.
Whitfield v. Whitfield, 2016 ONCA 581 (Weiler, van Rensburg and Roberts JJ.A.), July 20, 2016

Bryan Whitfield appealed from a 2014 judgment that found him civilly liable to his sister, the respondent Agnes Jane Whitfield, for sexual and physical assaults that allegedly occurred between forty and sixty years previously. He also appealed the dismissal of his counterclaim against his sister for defamation. The issues raised on the appeal included the permissible uses that can be made of an expert's opinion concerning the credibility and reliability of a witness, and the application of the defence of qualified privilege.




Agnes Whitfield, now sixty-five years old, claimed that at age fifty she recovered repressed memories of horrific sexual and physical abuse at the hands of her brother which began when she was four or five years old and continued until she was twenty. Bryan Whitfield, who is now in his seventies, vehemently denied that he ever sexually or physically abused his sister. These denials were supported by the parties' two older sisters and a woman who had worked for their family as a mother's helper.

The main support for the respondent's evidence came from her expert witness, Dr. Sarah Maddocks, a psychologist who was retained by the respondent's prior lawyer to provide an opinion concerning, among other things, the respondent's allegedly recovered traumatic memory, her mental status, and the impact of the alleged assaults on the respondent. She was qualified at trial "to give expert evidence generally in the area of psychology, and in particular in relation to sexual victimization". Dr. Maddocks acknowledged the controversy surrounding memory recovery and admitted that recovered memories of early childhood abuse are rare and not always reliable. She agreed that it is impossible, without corroborating evidence, to distinguish a true recovered memory from a false one, stating that she could not know for certain whether the respondent's memories, which remain fragmented, represented actual events. Nonetheless, she opined that the respondent's recalled memories were not implanted and were consistent with the literature on types of recalled memory that have been found to refer to actual events, concluding that "there is a strong indication" that the respondent's brother severely sexually and physically abused her on a regular basis over a long period of time, starting when she was very young.

The trial turned on the credibility and reliability of the respective parties' accounts. Finding the appellant and respondent equally credible as witnesses and their stories equally compelling, the trial judge deemed Dr. Maddocks' evidence to be of "critical importance in resolving this litigation". He concluded that he could use this evidence not simply in furtherance of the quantification of the respondent's claim for damages, but also to support the respondent's case on liability.

After a trial which spanned about a year, the trial judge found in favour of the respondent, awarding her $250,000 in "aggravated general damages", $50,000 in punitive damages, and $54,200 in special damages for future therapeutic care, as well as costs.

The appellant submitted that the trial judge erred in law in his reliance on and use of Dr. Maddocks' opinion evidence. The Court of Appeal agreed, finding that the trial judge relied on the expert evidence for the impermissible use of corroborating the truth of the respondent's allegations of sexual and physical assault for the purpose of finding the appellant liable.

Writing for the Court, Roberts J.A. found that the trial judge's reliance on the Court of Appeal's decision in S.R.S. v. H.P.S. (1999), 122 O.A.C. 351, to corroborate the respondent's allegations was misplaced. That decision does not stand for the general proposition that expert evidence can be admitted as corroboration of a claimant's allegations of sexual abuse for the purpose of establishing liability. The Court simply held in that case that expert opinion evidence regarding the impact of sexual abuse was widely accepted.

Although the trial judge indicated in his reasons that he would not allow Dr. Maddocks' evidence to disproportionately influence his analysis, in Justice Roberts' view it was clear that this was precisely what occurred. The trial judge did not use Dr. Maddocks' evidence to explain the memory process in human beings and delayed recall in victims of historical sexual abuse or for the purpose of assessing the respondent's damages, all of which would have been permissible uses. Rather, he expressly relied on Dr. Maddocks' evidence "to resolve the litigation by tipping his otherwise evenly balanced assessment of the credibility and reliability of the appellant and the respondent". By relying on Dr. Maddocks' evidence to corroborate the truth of the respondent's fragmented recovered memories, the trial judge abdicated to the expert his role as the trier of fact.

Roberts J.A. observed that in light of the judge's determination that "the scales between the case" for the appellant and respondent were "relatively evenly balanced," it was clear that Dr. Maddocks' evidence was essential to his finding that the respondent had made out her case. That evidence was simply not available to the trial judge to resolve the conflict between the parties' respective accounts.

The appellant's counterclaim against the respondent for defamation was founded on the publication of a series of letters and emails which the respondent sent to family members, lawyers and an old friend, which contained allegations of sexual and physical abuse against her brother which formed the basis for her claim. The trial judge determined that even if the respondent's allegations were not accepted as true and her action had not been successful, the defence of qualified privilege would apply to all of her communications to third parties, barring the counterclaim.

In Justice Roberts' view, the trial judge's finding of qualified privilege was "irreparably tainted" by his erroneous finding that the respondent's allegations were true, supported by Dr. Maddocks' evidence. Moreover, even if the defence of qualified privilege could be said to apply to the communications to the respondent's family and the two lawyers, it could not apply to the communications to the respondent's former friend from high school, who, having had almost no contact with the respondent in several decades, had no duty or interest in receiving them. The respondent did not testify as to her reason for copying her old friend on the defamatory emails and provided no evidence that she asked her for assistance or advice, or that the friend ever responded. In these circumstances, there was no legitimate interest to be protected by the statements and, accordingly, they did not merit the protection afforded by the defence of qualified privilege.

The Court of Appeal concluded that the trial judgment, including the dismissal of the appellant's counterclaim, must be set aside. Finding a new trial to be unnecessary, the Court dismissed the respondent's action and allowed the appellant's counterclaim.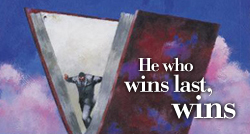 Labels: Dysfunction, Family, Health