Ending: Happy and Sad
"The typical hospital abduction may involve a stranger."




"The abductors are usually females who really want a baby of their own. They are often overweight, compulsive, impersonators, married or cohabiting, and live in the community where the abduction takes place."




RCMP National Missing Children Services
On this occasion, an untypical suspect, it would appear....
Photo of suspect in kidnapping of infant from Trois-Rivières hospital on Monday.
Photograph by: SQ, The Gazette
A young married couple celebrates the birth of their first child, a little girl they name Victoria, who came in at a healthy six pounds. Like all proud parents of newborns they could hardly wait to begin life as a family of three. In her hospital room, mother Melissa McMahon was informed by a bustling woman in nurses' uniform that she needed to weigh the baby, as she wrapped the little girl in a blanket and trotted off.
When the new mother casually mentioned to a hospital staff member what had occurred, she realized that
"my baby had been stolen"
. The woman dressed in red scrubs was no nurse, had no authorization other than her own will to abduct a child and spirit it away. The mother ran toward the entrance to the hospital, discovering that the kidnapper who had taken her child had vanished. Witnesses, however, described a red Toyota Yaris hatchback, a Baby on Board sticker on the back window.
"Help us please, after one day our daughter has been stolen"
, the parents placed on a Facebook post. Friends were implored to spread the news as
"fast as possible."
Simon Boisclair posted this family photograph to Facebook taken with baby Victoria and mother Mélissa McMahon at home. The caption said, "Here is baby Victoria, in her home and SAFE."
Photograph by: Facebook
A Monday night Tweet by the Surete du Quebec read:
"Woman is 5', 4", 130 lbs. driving a red Yaris. If seen, dial 911."
Four people engaged themselves in the unfolding drama. Sisters Melizanne and Charel Bergeron along with their friends Marc-Andre Cote and Charlene Plante forged an evening adventure for themselves. They would commit to going out to look for the woman and her car, planning to drive around Trois-Rivieres, a city of 126,000 residents, in hopes of somehow coming across the suspect driving a fire-engine red car, according to police alerts.
And then Melizanne did a double-check on her smartphone at a recently-released security camera image of the kidnapper.
"She was my neighbour; I moved two weeks ago so I knew it was her"
, Charlene Plante said. They drove to the apartment so recently vacated by her and there indeed stood a red Toyota Yaris complete with "Bebe a bord" sticker, parked outside.
They contacted police with the address and when police swiftly arrived on scene, they did so without sirens They broke in the front door of the apartment and the baby was located a few seconds afterward, within. Three hours had elapsed between the time the young mother saw a woman impersonating a nurse remove her newborn from her room, and the time she had been rescued from her abductor.
"It all happened so fast, but to have her safe and sound in my arms after only three hours of intense searching was very surreal"
, mother Melissa McMahon wrote on her Facebook page, thanking the four friends for their indispensable role in her baby's rescue.
"The possibility of a worst-case scenario was turning loops in our heads. Unfortunately, the endings to these situations are rarely happy, particularly in cases like this"
, she wrote.
As for the young woman who had taken the baby, she is indeed young; 21 years of age, and believed to be suffering from mental health issues. And she is ill, unresponsive, comatose, intubated in hospital. Police have been unable, as a result, to question her. Valerie Poulin Collins was nonetheless charged Wednesday in Trois-Rivieres, even as she was incapable of appearing in court.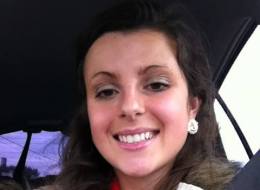 Facebook, Valerie Poulin Collins