The World's 'Lethally Inadequate' Response to Ebola
"There's a lot of misunderstanding, a lot of rumour, a lot of denial within communities that Ebola is not real, (that) this is something being given to them from outside."




"It's important not to send the wrong message, that 'you're going to die'."




Dr. Margaret Chan, director-general, World Health Organization





"There are not enough beds for people to go to if they are ill; there are not enough ambulances to transport people when they're ill."




"[Sick people don't look for treatment since they feel] there are no real benefits."




"They want to understand what is going on, how are decisions made, why are they being made. They want to understand how to do things."




"Many people understand that it is now unsafe to touch someone who has died. They understand that if somebody is sick they can get infected from them But what they don't understand is, 'What do we do?'"




"They want to know that other people know what they are going through."




Dr. Keiji Fukuda, assistant director-general for health security, World Health Organization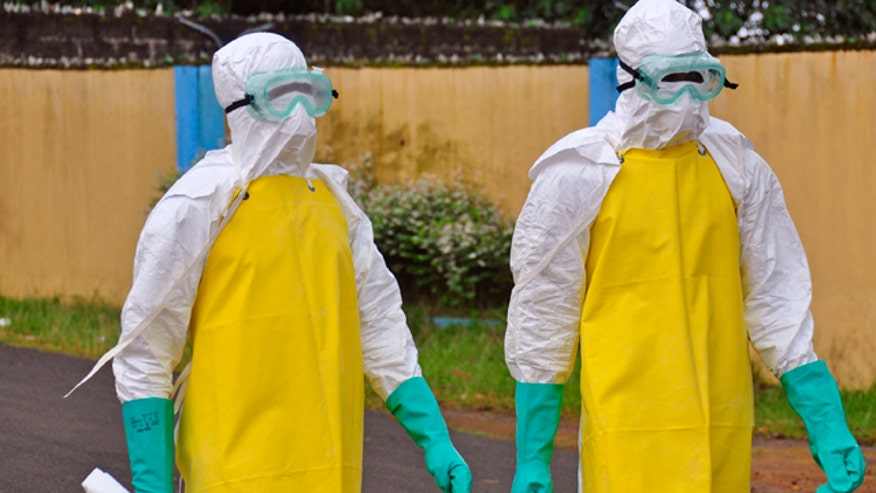 Health workers wearing protective gear go to remove the body of a person who is believed to have died after contracting the Ebola virus in the city of Monrovia, Liberia.
(AP Photo/Abbas Dulleh)
On an Ebola ward in Liberia nurses have little to protect themselves with from the potential for infection. International promises of equipment have been made, but the equipment has not been received. Exposure to the Ebola virus has not been contained; Guinea, Sierra Leone and Liberia, the West African countries most hit by the disease, have seen the death of 1,900 people
"The outbreaks are raging ahead of control efforts in these countries"
, stated Dr. Chan.
Health workers so far account for roughly ten percent of the deaths. They are severely hampered by a lack of protective gear although they are the front-line workers at highest risk of infection. Their plight represents a major obstacle to halting the outbreak. At one hospital in Monrovia, the capital of Liberia, one nurse described how she and others cut up old uniforms to tie them on their heads, cutting holes for their eyes.
"It is really pathetic. We are not equipped to face the situation"
, she said.
At another hospital in the city in the country worst hit by Ebola, overwhelmed by a surge of patients, doctors and nurses cannot find enough hazard suits for safety. Doctors Without Borders, operating several treatment centres stated last week that its Monrovia clinic has been overrun with patients and as a result doctors no longer are able to provide intravenous treatments.
John Moore/Getty Images
Officials at WHO give a figure of $600-million as the cost to enable medical authorities to wrangle the epidemic under control.
"We are not in a position where we can afford to lose even a day"
, warned Dr. David Nabarro, senior United Nation system co-ordinator for Ebola control. Stigma, according to his colleague Dr. Chan, both within and outside affected areas undermines efforts to contain the outbreak.
UNICEF and other aid groups are struggling to get information to those who require it, to encourage people to come forward to obtain treatment.
Dr. Fukuda travelled to Monrovia, meeting with community and traditional leaders. He reported that communities lack essential requirements, from treatment and isolation beds to ambulances and trucks to enable transport of bodies, as well as gloves and personal equipment, let alone funding for salaries and hazard pay to go to front-line workers.
Most infections occur among families caring for their loved ones.
It has been estimated that between 200 to 250 people are required in the care of 80 patients, and as the outbreak grows, several thousand people would be needed to care for those who are ill, and several hundred international workers, to provide the expert training and support required by those providing the hands-on care.
Symptoms of Ebola include flu-like illness; sudden fever, profound weakness, muscle pain, headache and sore throat -- with vomiting, diarrhea, impaired kidney and liver function following, sometimes internal and external bleeding, as well. The virus is spread through direct contact with blood, secretions and other body fluids of those infected with Ebola.
Doctors Without Borders has been struggling to get the West African outbreak under control since March, its teams now stretched to their limits. In Sierra Leone MSF field hospitals are forced to turn the sick away and, said Dr. Joanne Liu, MSF president,
"highly infectious bodies are rotting in the streets."
Labels: Disease, Ebola, Health, West Africa