Curing Miracle Drugs
"If you can solve the hepatitis problem in Egypt, you are a hero. The drug companies know that."




Dr. Gamal Esmat, liver specialist, Cairo University Medical School





"[If an uninsured American patient] has a prescription from an Egyptian doctor, should we stop him [from accessing medication]?"




"You cannot prevent people who are sick from getting medicine. It's a human right."




Sherine Helmy, chief executive, Pharco (Egyptian drugmaker)





"I didn't want that hot needle touching me, so I thought I'd be smart. I let the other guys [schoolboys waiting for injections against schistosomiasis where one syringe would hold five doses] go first."




"Before [being cured through a 3-month drug regimen after suffering from years of hepatitis in his system], I felt like I was dying. Now I feel like I've never felt before. Like I'm 35 again."




Abdel Gawad Ellabbad, 52, Shabas el Shuhada, Egypt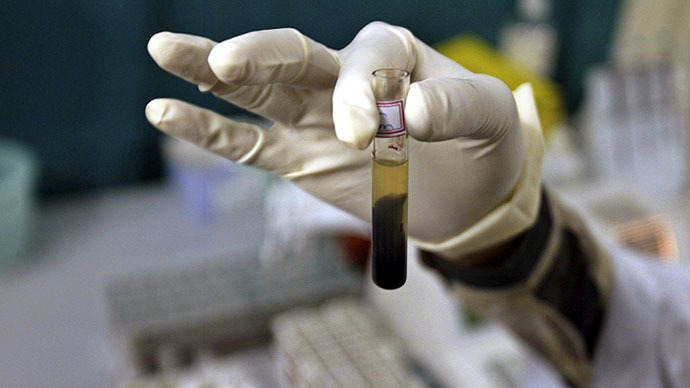 Mr. Ellabbad, as a schoolboy, was infected with hepatatis C, along with millions of other Egyptians when they were vaccinated with unsterile needles
[the syringes were boiled, filled with five doses and five schoolboys injected one after the other]
during the country's struggle to contain the parasitic disease of schistosomiasis. An estimated ten percent of Egyptians, close to nine million, are chronic sufferers of hepC, representing the highest infection rate in the world.
Now, in an agreement between the government of Egypt and a pharmaceutical company, a strategy to combat this scourge is being tested. A deal was reached whereby new, expensive but hugely effective hepatitis drugs are being sold to the government of Egypt at a fraction of their usual pricing. This drug manufacturer is taking a hit to its profit margin in Egypt, while sustaining high prices throughout the Western world to continue their profitable enterprise.
The hope is that this arrangement may become a template for the provision of effective new medications being made available under special arrangements to cure not only hepatitis around the globe, but also other diseases in poor countries of the world. After living most of his life with hepatitis C, Mr. Ellabbad is now cured thanks to a three-month regimen where sofosbuvir was made available to him free of charge.
The miracle drug costs over $84,000 in the United States, but cost the Egyptian government $900.
Around the world it is estimated that 150 million people are hepatitis C infected, and of that number a half-million die from its complications yearly; in particular cirrhosis of the liver and liver cancer. HepC is generally blood-transmitted and may not become active for years before its chronic symptoms become evident and begin damaging the liver. An estimated 150,000 new infections take place in Egypt every year.
The villages of the Nile Delta are particularly hard hit; there, half of all men over the age of 50 are infected. Egypt may be a poor country but it does have a fairly effective health care system, and given its status as hepatitis C central, it also has great numbers of liver specialists. A decade ago an effort was made to combat the national scourge of hepatitis with the use of two old drugs, interferon and ribavirin, with their miserable side effects.
A year ago California-based Gilead Sciences offered an alternative in the drug they produce, sofosbuvir, which sells in the U.S. as Sovaldi for $1,000 per one-a-day pill. Used with ribavirin and interferon, its cure rate is spectacular, clearing up the dread infection in 12 weeks. In its initial market year the drug earned the manufacturer over $10-billion -- in all likelihood more than making up for the huge expenses involved in researching effective new drugs for any pharmaceutical firm.
Gilead's price for the Egyptian government is $10 a pill.
The government turns around and distributes the drug to pharmacies country-wide, which dispense it at no cost. Strict restrictions to prevent the drug from being sold on the black market have been imposed by the manufacturer on the government so that the medications must be dispensed by government pharmacies and patients must turn in an old bottle before a fresh one is received.
The new bottle must be unscrewed, the seal broken and the first pill taken in front of the pharmacist to ensure the bottle will not be resold.
An estimated 300,000 hepatitis patients annually are meant to receive the miracle drug in a bid to reduce the infection rate below two percent in ten years' time. Hany Tawfik, 66, a private equity specialist who was the first Egyptian to receive sofosbuvir through the government program in 2014 is incredulous that Americans would not themselves insist on the same kind of life-saving deal that Egyptians are now benefiting from.
"Do you Americans love Egyptians more than yourselves? Why aren't you putting pressure on Gilead to sell to you at a reasonable price, too?"
he asks, reasonably enough.