Profit-not-Patient-Oriented
"We can no longer afford to waste the vast resources we do on the administrative costs, executive salaries, and profiteering of the private insurance systems."


Dr. Marcia Angell, former editor-in-chief, New England Journal of Medicine



"A Canadian-style single-payer financing system would save the U.S. about $500-billion annually." "Meanwhile, in Canada, abandoning our single-payer health care system for a U.S.-style multi-payer system would be the worst possible outcome for Canadians. The trial [challenging the Canada Health Act's single-payer universal-access system] begins in September."




Karen Palmer, adjunct professor, Faculty of Health Sciences, Simon Fraser University, Vancouver
Americans are chafing under a system of health care provision that favours those with health insurance, people with employment that offers a health care insurance plan, or those with sufficient income from whatever source that the hefty costs of paying for health care through expensive insurance plans does not threaten their futures. For those without the ability to pay for insurance which includes a large swath of the lower- and middle-income demographic, the nightmare looming over their heads is ill-health and the enormous costs related to medical care.
In Canada there are no such concerns. What concerns Canadians primarily are the waiting lists for certain elective surgical procedures. Most Canadians, however, vastly appreciate equal access on a timely basis when and as required to medical and hospital care. There are Canadians without a family doctor, but those numbers are dwindling. They were caused by the provinces being convinced there were too many medical practitioners in the system, and cutting back on supporting medical school enrolment; a reversal has since taken place.
In the United States over 2,2000 physicians have signed a "Physician's Proposal", published recently in the
American Journal of Public Health
, calling for the creation of a publicly financed, single-payer, national health program so that all Americans would be adequately covered for all necessary medical care. The wealthiest, most technologically advanced country in the world, with the greatest global influence has never faced that necessity with any degree of success in establishing such a universal health-care system. Attempts in the past have failed, and the most recent attempt by the Obama administration no less so.
In Canada, the population has been well served over the past decades since the enactment of the Canada Health Act in 1984 whereby the federal government transfers tax funding to the provinces with the view that universal access of comparable quality and effectiveness be available throughout the country. A legal battle is in the works, however, one that threatens to bring in a multi-payer system somewhat identical to the U.S. system that has impoverished too many hapless Americans and victimized others by lack of access to medical treatment.
The Canada Health Act's enactment makes private payment for medically necessary hospital and physician services ideally redundant. Hospital and medical services are fully funded under the publicly funded medicare plans. In several provinces of late a slow erosion of the status quo has occurred with the establishment of private clinics extra-billing or directly billing patients for services in contravention of the Canada Health Act.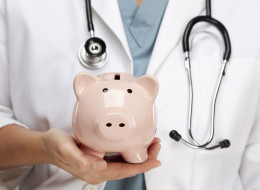 Andy Dean Photography
Two for-profit, investor-owned facilities, Cambie Surgery Centre and the Specialist Referral Clinic in British Columbia are among plaintiffs challenging the Act, in an attempt to persuade a court ruling to strike down limits on private payment, to lead to a multi-payer system which would effectively destroy the universality and equality built into the Canada Health Act. Ironically, one of the prime movers of the trial is Dr. Brian Day, once elected president of the Canadian Medical Association for 2007/08, and whose clinic is the Cambie.
He is a free-enterprise medical capitalist posing as a social progressive claiming that the Canada Health Act rations care, resulting in over a million Canadians languishing on wait lists, and leaving millions more bereft of family physicians. He believes a dual-system instituted in Canada would be of benefit to patients, without compromising the universality nature of the Act. He is not referred to by some as "Dr. Profit" for no discernible reason. There are many Canadian doctors who fear that the legal challenges he has brought threaten the publicly funded medicare system.
In part supporting his challenge is the precedent that occurred in 2005 called the Chaoulli decision when the Supreme Court of Canada struck down prohibitions on private insurance in the Province of Quebec, citing an infringement of the Quebec Charter of Human Rights and Freedoms. Although the 2005 Chaoulli decision was specific to Quebec, not extended to the rest of Canada, it is the opinion of constitutional experts that it would have an impact on other cases brought to court elsewhere in the country. The September court challenge can be viewed as the first serious such challenge.
Dr. Danielle Martin, pictured at Women's College Hospital, is warning about the potential consequences for a case challenging Canada's ban on extra-billing in B.C.
(
Nick Kozak
)
That challenge comes complete with supporting the creation of a constitutional right for physicians to bill patients whether out-of-pocket, or through private insurance for medically necessary care. At the same time they want their right to bill the public plan to be maintained. While seeking to upend the single-payer system to create a multi-payer system should this constitutional challenge succeed, Canada will end up with the kind of dysfunctional system that the United States has been attempting without success to devolve into a system reflecting Canada's.
Such dual-payment systems are wasteful of time and funding as administratively complex. The U.S. health insurance industry spends around 18 percent of health care funding on billing and insurance-related administration reflecting many private plans. In comparison it costs Canada 2 percent for the streamlined single-payer insurance plans. Canada and Scotland, with their single-payer systems have the lowest hospital administrative costs in contrast to the U.S., Netherlands and the United Kingdom which have multi-payer systems.
Labels: Canada, Economy, Health, Medicine, United States