Honouring Seasonal Farm Workers
"Eight years, me and my family go through this. It was a hard time. I don't want anybody to go through this difficult time again."




"Both stories are the same. I was very upset. Both drivers did not follow the law. I think too much -- day and night. I was very upset, then I made a decision. I wanted to do something for awareness."




Jagjeet Sidhu, Abbotsford, British Columbia





"The concept was all about how to transform such a horrific event into something that would be a monument to farm workers and not a memorial to tragedy."




"The three women -- the maid[en], the matron, the matriarch -- which roughly represent the three women [killed in the crash], came into it really powerfully as well. We really felt like we were on a sacred wave to do this...."




"It is a living, nurturing, sustaining entity. This was a terrible, devastating loss for them, so it means a lot for us to have some form of healing in this memorial.... Instead of the memorial being about mourning and devastation, it's about looking to the future."




Christine Lauze, creative artist





"I think the design's beautiful. I think that people spend a lot of money focusing on safety -- as in keeping terrorists out of the country. Why is there not so much safety concern regarding things that are happening inside the country?"




"This is not an angry daughter speaking from her perspective. This is just a citizen saying that justice was not served."




"I hope that when this tree is built that people will not just admire its beauty but will also understand why it's there... a reminder of the hard work of farm workers, and as a reminder to passersby that their lives are just as important."




Avneet Sidhu, 16, daughter of Sarabjit Sidhu, Abbotsford





"She was a healthy person who went to work and never came back. It's still really hard for the families. Everything comes back again to face us every year."




"When he's having a hard time, my father can sit there and relax under the memorial."




"When you see that tree there, with its arms up to the sky, it's like they're saying, 'Look at us, we are the ones who work on farms to bring food to your homes'. They should be treated as human beings. It's a great memorial and a good message to all the other employers who treat their workers like animals."




Harsharan Bal, son of Amarjit Kaur Bal
Sukhman Sidhu, 7, left, and Avnoor Sidhu, 9, look out at a model of a sculpture which is being created in memory of their mother Sarabjit Sidhu and two other women farm workers who were killed after their overloaded van crashed March 7, 2007.

Photograph by:

Ric Ernst Ric Ernst , PNG
There really wasn't enough room in the van into which 17 women farm workers were crowded. They sat crammed together, and of course there wasn't a seat belt for everyone; in fact there were no seat belts. The women were on their way to work in a van whose seats had been exchanged for wooden benches, driving on bald tires with a fraudulent inspection permit ... and no seatbelts and the driver was not properly licensed.
Three women were killed when the overloaded van rolled over as they drove along Highway 1 near Abbotsford, British Columbia. There was Sarabjit Sidhu, wife of Jagjeet Sidhu, a 31-year-old mother of three young children; a 13-month-old boy and two daughters. The crash in 2007 killed two other farm workers, Sukhvinder Kaur Punia, 46 and Amarjit Kaur Ball, 52.Their families were distraught, bereft, devastated.
The 2007 crash of a van transporting farmworkers killed three people and sparked a push for safety that continues to this day.—

image credit: File photo
Several months after the loss of his wife, Jagjeet, travelling along a B.C. highway witnessed a tractor-trailer travelling at high speed passing him and smashing into a deer, then racing off. Jagjeet stopped his vehicle, saw an uninjured deer walk toward the dying animal, to nudge it back into life. He approached the deer and it seemed evident to him that it was a nursing doe. He held a water bottle to the deer's lips, and felt helpless and newly bereaved.
And then he went on to spend the next eight years struggling to inform the public about the rights of workers and the lack of safety standards on their behalf that made them so vulnerable. His campaign led him to speak to mayors, to radio hosts and to labour leaders. The most visible manifestation of his efforts now is set to be installed next to the Clearbrook Library in Abbotsford in a month's time when the Golden Tree, a monument to farm workers, is to be unveiled.
The sculpture is seven-metres in height, of an apple tree into which has been incorporated three female figures within the gilded trunk and branches. Artists Christina and Dean Lauze took on the challenge of creating a monument that would speak to human rights, the vulnerability of blue--collar and farm workers, and the hopes of the future. Sculpted fibreglass covers the 1.5 tonnes of steel in the tree's creation. Its upper branches will be covered in 23.5-karat gold leaf to symbolize both lofty aspirations and earthly realities.
The BC Federation of Labour and its member unions along with the provincial government collaborated to largely fund the $310,000 memorial, the first of its kind in Canada to commemorate seasonal farm workers. Last year the provincial government in British Columbia stated it had implemented many of the coroner's key recommendations, following the 2007 crash. Random inspections of 15-passenger vans were increased and they were reclassified as
"high risk vehicles"
ensuring each passenger has a seatbelt.
The province replaced 40 kilometres of concrete freeway barriers in the Fraser Valley, Delta and Surrey with flexible steel cable, with the intention of reducing impacts on passengers in the event of a crash.The B.C. Federation of Labour remains to be impressed. Its president, Irene Lanzinger, points out that other key recommendations were ignored. And though there was a recommendation to change legislation so agricultural business recognizes seasonal workers as full employees, they are still treated as second-class in employment standards, living conditions, and health and safety.
"Vigilance around health and safety just has to be constant,"
she says.
"There are many good employers out there, but there are always employers who want to cut corners or cut costs, who don't put the safety of their employees at the top of their lists."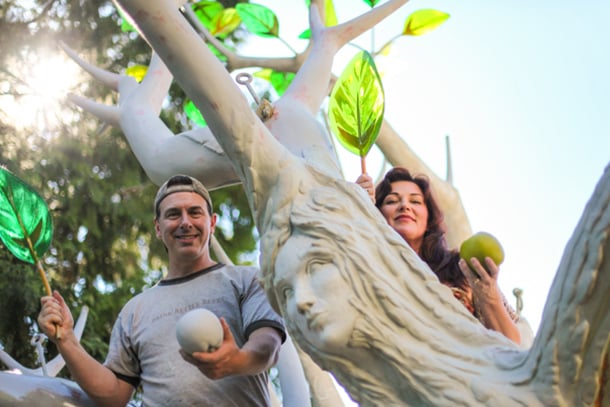 Labels: Agriculture, British Columbia, Family, In Memoriam, Tragedy, Vehicle Accident, Workers