Zika Updated
"These babies, most of them or all of them, they're going to live very long lives, you can keep them alive a long time, and they will need assistance from someone 24 hours a day."




"The consequences to the society are huge."




Dr. Ernesto Marques, infectious disease, Oswaldo Cruz Foundation, Recife, Brazil
The babies born of mothers exposed to the Zika virus are now well over a year old. Brazil had the misfortune to see the catastrophic occurrence of disastrous birth defects in babies with Zika-infected mothers. Some with brain damage profound enough that the future is not yet clearly understood for these babies. It was just over a year ago that the World Health Organization issued their declaration identifying Zika as a global health emergency as the mosquito-borne virus made its way across Latin America.
The dismay experienced by families whose babies were immediately identified after birth with microcephaly when they presented with abnormally small, misshapen heads represented a bleak outlook for those babies and the abilities of their families to cope with what was then, and is still, an unforeseen future. In impoverished areas of northeastern Brazil where the phenomenon was first noted, families struggle to be able to do what they can for these unfortunate babies.
In the process the strain and emotional stress of concern and relentless physical efforts to cope with the unthinkable has strained family relationships and threatened livelihoods when parents had little choice but to leave the workforce for the imperative of caring for these horribly physically and mentally impaired babies. Brazil's high rate of teenage pregnancy led to many girls in their early teens becoming pregnant and bearing Zika babies.
"Congenital Zika syndrome"
has caused some of these babies to be threatened with frequent seizures, with problems breathing, trouble in swallowing, weakened muscles and joints, leaving them unable to even lift their heads. They have extreme vision and hearing problems and their mothers must cope with the addition of their infants' fierce irritability; as though the child is aware of its limitations and frustrated by them.
Many of these children have severe neurological development impediments to milestones of development normally anticipated in infants, while theirs more closely resembles that of three-month-old infants even as they pass their year-old birthdays. What must seem particularly horrifying to many parents who felt relieved that their baby was born seemingly normal, is to discover their children being diagnosed as among the recognized new waves of impaired children.
Babies who had all the appearances of normalcy at birth now identified through emerging symptoms as being among the impaired, as their brains fail to develop.
"We only know what's easy to see"
, commented Dr. Vanessa Van der Linden, a neuropediatrician in Recife, one of many devoted physicians and therapists doing their utmost to aid families in their coping agonies at public hospitals and non-profit clinics.
Yet, some children are no longer accepted for therapeutic services when their development is seen to have reached their limits.
Infants display serious dysphagia, swallowing problems that affect older Zika babies when their brains are unable to coordinate ordinary eating skills. For some, despite attempts such as thickening formula, feeding tubes threaded through the nose is required. The unfortunate diagnosis of compromised visual, auditory and motor skills leaving the infant with no head control, an inability to roll over or to sit becomes the dreaded reality.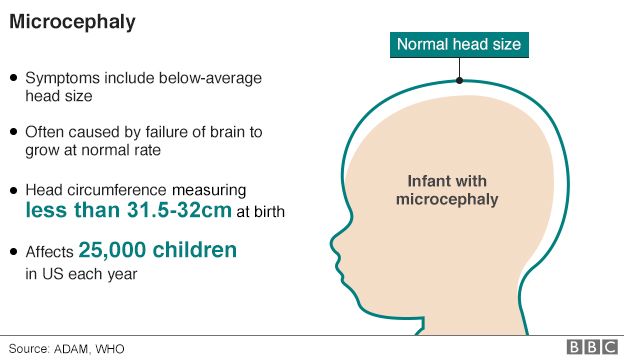 Labels: Bioscience, Brazil, Child Welfare, Infection, Medicine, Therapy, Zika