"Together Forever"
"Officers attended and rapidly determined it wasn't a police matter."




"They [elderly couple] ran across some difficult times financially and he ended up pawning the wedding ring to get food."




"It struck a chord with our officers. It wasn't a normal call. It was an emotional time for all once they determined what had happened."




Believe it or not, they [police officers] don't do this for the recognition. They did it because it's what they do best, which is to respond compassionately."




"The bigger story here is you have a couple in distress in the midst of our community and it's the police that have to go. It's not a police matter but it turns into one because there's no other services out there on a Saturday or a Sunday."




"It really has caused us to become the social service of choice -- we're here 24/7, 365 days a year. If there's anything that happens that requires assistance, it seems to roll to us. We don't oppose intervening, because someone needs to, but our officers are called upon to deal with these things and ensure people are referred on to the proper help."




Cornwall Police Chief Dan Parkinson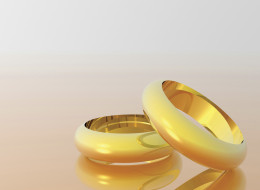 Cornwall police, it would seem, responded to a call for intervention in a domestic dispute. A not-unusual type of call. Police are constantly called upon to attend to private homes where arguments or worse, take place in families, and they do their utmost to pacify the aggrieved persons, to persuade whoever happens to be the aggressor to calm down and talk things through. Unless matters have reached a pitch where someone has become violent. In which case violence begets arrest
In this particular case, however, there might have been a raised-voice discussion, nothing more. An elderly couple, married 54 years, with the husband providing the primary care for his wife who has dementia, driven to his limits of perseverance and compassionate care born of love and commitment. The man had evidently gone to a local pawn shop and turned his wedding ring over for cash to enable him to buy food.
This is what can be called dire straits. When an elderly couple has no one to turn to, neither family members who will care enough to involve themselves, nor neighbours with time to spare for others apart from their own personal concerns, nor social welfare units within the community geared to assess a situation such as theirs; an older man left to his own devices to devote time and care to a health-compromised wife, on a meagre income leaving them needy in every conceivable way.
When the responding police officers realized the the nature of the situation they found themselves faced with a personal dilemma which they felt required their personal solution, at least temporarily. They undertook to raise, between their fellow officers and the police department's civilian employees, enough money to buy the wedding ring back from the pawn shop, and to do some grocery shopping for the elderly pair.
It took $130 to give that 54-year-pledged commitment in a ring of gold with the inscription
"together forever"
a reprieve, and another $150 to furnish sufficient groceries for the elderly pair, to keep them nourished for a brief respite in their difficult elder-years. The police officers then contacted the Alzheimer's Society and the local Community Care Access Centre for assistance for the couple whose names have been discreetly protected.
Constables Kim Norman, Cody Casselman, Michel Riel, Rodney DeGray, Casey MacGregor, James Lemoyre, sergeants Patrick Paquette, Dan Doyon and George Knezevic, along with civilians Jody Sheard, Josee Lalonde, Claire Denis, Jenna Legault and Tasha Marcotte, are in line for a special commendation from their police services board.
Labels: Family, Health, Human Relations, Ontario, Social Welfare