Commit With Caution
"She's never acted high: falling face-first into her food bowl, chowing down."




"She comes out and socializes."




Lisa Mastramico, Long Beach, California





"Dogs are very sensitive to the effects of THC [tetrahydrocannabinol]. Most pet owners who end up bringing their animals in are in denial."




"[But] they eventually] come clean and say their dog ate one of their brownies [laced with marijuana, with THC the psychoactive property, toxic to animals]."




Steve Blauvelt, veterinarian, Bend, Oregon





"These products show potential, but there's not a lot of research at this point. No one is even sure what the correct therapeutic dosage is. For example, in the 'Frequently Asked Questions' section on one of the websites, a customer asks, 'How much should I give my pet'?"


"And they answer—I'm paraphrasing here: 'Whatever you think would help.' Well, that's extremely vague."


"We get quite a few marijuana calls at Poison Control. Cats like the plant material better, whereas dogs like to get into the edibles. Depending on how much they get into will determine how aggressive we need to be."

"Most of the time they're wobbly like they're drunk, they dribble urine. But 25% of them become extremely agitated, which certainly is not something I would want to put my elderly pet through. In fact, dogs that get into the really large amounts of THC, often need to be put on fluids and have their heart rate monitored."

"Most of these treats have very low levels of CBD, so they are much safer [than when a cat or dog accidentally eats something of the human's]. It looks like these certainly could be helpful products in some cases, but right now we don't have enough information. Whether it's THC or other cannabinoids, the problem is we have no therapeutic dose. We don't know, 'are you underdosing your animal or overdosing your animal?' These are the things we need to determine."




Tina Wismer, medical director, ASPCA Animal Poison Control Center





"The cannabis plant has many compounds in it. Most people grow cannabis for the euphoric experience of THC. But they've been overlooking cannabidiol—commonly known as CBD—which is non-psychoactive."




"What we've seen is that some of these dogs respond very rapidly. One woman from Fort Bragg was ready to put down her dog due to how sick and in pain he was, but the day before he was scheduled to go under, she administered our treats and just like that the dog was up, walking around, and acting normally again."




Matthew J. Cote, brand manager , Auntie Dolores, San Francisco Bay
Still from video --
NBC News
Following the legalization of medical marijuana in Colorado, two veterinary hospitals in the state indicated that the number of dogs treated for marijuana overdoses quadrupled in the five years following. That occasioned a study, published in 2012 in the
Journal of Veterinary Emergency and Critical Care
. Cannabis features dozens of cannabinoids, including THC [tetrahydrocannabinol] and CBD [cannabidiol]. The former is imbued with the psychoactive properties that make it so attractive to recreational marijuana users.
And then there is CBD which confers benefits without the high feeling, harmless to humans, harmful to animals. Used to make textiles and paper, industrial hemp is also used in marijuana products manufactured exclusively for pets, containing negligible THC levels. Veterinarian Steve Blauvelt is concerned about the welfare of family pets, brought to veterinary clinics in distress, after coming across their owners' prized marijuana collections, or reacting to sneaking a marijuana laced cookie off a kitchen counter.
The American Veterinary Medical Association has not yet announced their official position on the use of medical marijuana for ailing and elderly pets, to relieve symptoms of ill health or suspected pain due to chronic health conditions. In Nevada, however, where medical use for humans has been made legal, the state legislature has debated a bill permitting veterinarians to prescribe medical marijuana for pets. There is the issue of health claims that producers of marijuana treats and capsules must avoid.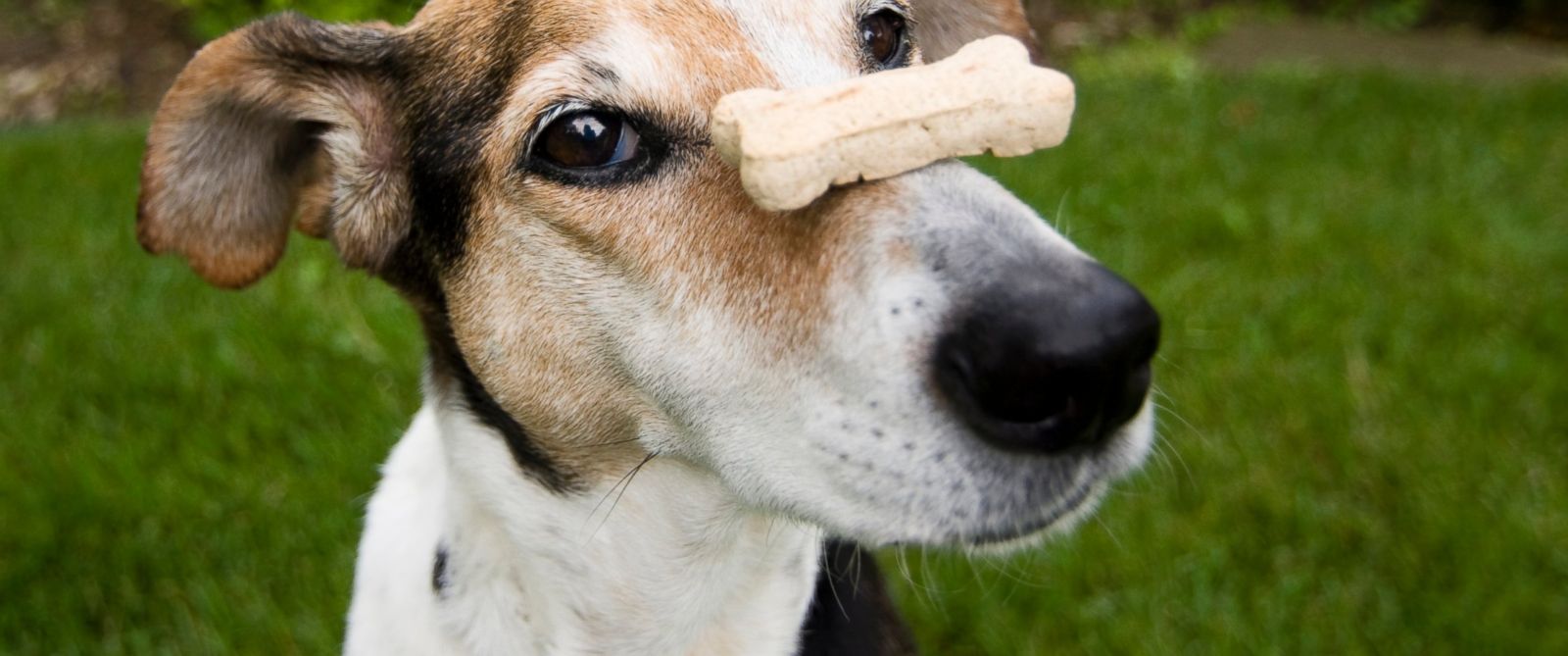 Getty Images
These products, since they have not been approved by the U.S. Food and Drug Administration, may run afoul of the FDA when products are being marketed with health claims since they are regarded as an
"unapproved new animal drug"
, and as such making claims for health properties is seen by authorities as violations of the law (the federal Food, Drug, and Cosmetic Act). At the same time, there are enthusiastic testimonials from grateful pet owners, concerned about the deteriorating health of their pets and seeing them respond positively to products they have acquired containing marijuana.
Little Kitty was twelve years old, with arthritis, spending her days hiding in a closet, snuggling in her plush blanketed bed installed there. Her owner, Lisa Mastramico, looked for something that would make life a little more comfortable for her beloved cat. She had attempted a number of different supplements, but nothing worked. Eventually she obtained a medical marijuana card, enabling her to procure edible oils produced for pets, derived from cannabis, to be squirted into the mouth.
Little Kitty has been restored to her former, younger self, happy to sunbath on the rug in the living room and demonstrating by her manner that the oils administered to her by her owner have virtually given her a new lease on life.
"She comes out and socializes"
, enthused Ms. Mastramico. Other people who love their pets use cannabis-based products to relieve a wide range of pet ills, inclusive of seizures, inflammation, anxiety and pain. And the results have all been reported as positive.
States where medical marijuana is legal

​
There are some veterinarians who approve of the use of these products, but veterinarians are not authorized to write prescriptions even though marijuana-based products are now in use to ameliorate adverse health conditions for cats and dogs and as well for pigs, horses and other animals. A 12-year-old chow-shepherd mix living in Los Angeles developed bone cancer in 2012 requiring that his front left leg be amputated. The prescribed painkiller left Emmett dizzy. His owner bought him a cannabis-based tincture, sold in California dispensaries. It took four months, but Emmett is now his old self.
Sweet Leaf Shoppe, a medical cannabis delivery service in Los Angeles, was founded by Melinda Hayes in 2014. Her purpose was to work with pet owners and their animals, and in her dispensary she now gives aid to forty animals. Her own boxer-terrier mix Diva, tore a ligament in her right knee; her pitbull-Shih Tzu mix has allergies and anxiety syndrome, and her box turtle Tug, suffers from disorders of the shell and the bones. With her own three pets, Ms. Hayes treats them with cannabis products.
She has aspirations to increase her business to become a full-service storefront operation welcoming and open to the public to bring their pets in for consultations and follow-up care.
"This way, I can combine my two favourite things, dogs and pot"
, she stated.
Denise says marijuana has improved Miles' quality of life since the dog developed terminal cancer.

(
Photo by R. Scott Nolen)
Labels: Animal Welfare, Marijuana, Medicine Health